Heritage
A design heritage with its roots in commercial beverage cooling
For over a decade, Blastcool has manufactured fridges that have been selected by some of the top outdoor kitchen designers in the industry. It's thanks to their creativity and professionalism that Blastcool is seen in some of the world's most desirable real estate locations.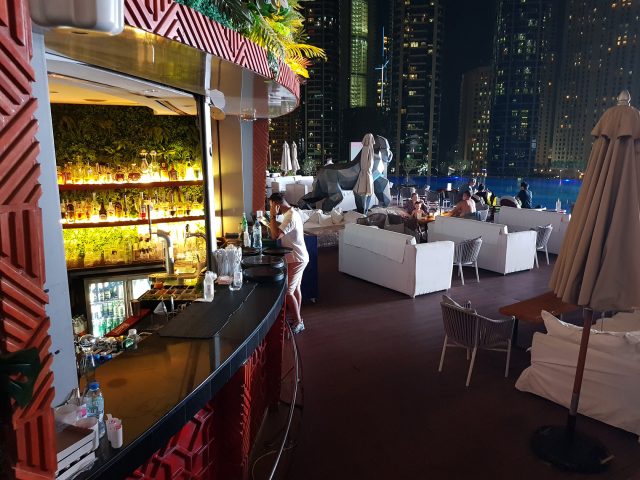 Wane Bar, at The Address, Dubai Marina
Less well known is that since 1979, Blastcool's sister company, Staycold, has manufactured commercial beverage coolers for brands such as Heineken, Miller, Coors, Pepsi and Coca-Cola. These famous names have very strict standards that must be met for both cooling performance and energy efficiency. Having a  background in the manufacture of commercial refrigeration has provided the strong foundations for Blastcool's excellence in high performance cooling in outdoor settings. Today, Blastcool products are often specified by 5 star hotels and the feedback we have gained from professional bartenders has informed our ongoing product development.
A family history of Industrial Innovation
In the 19th Century, the great Grandfather of Blastcool's owner made his way from Germany and set up business in Sheffield. Sir Joseph Jonas established a steelworks that went on to employ over 2500 people. At the heart of the success of the business was a new process for rolling steel and the brand name "Novo Superior" became synonymous with innovation and high quality.
Such was the success of the company, that Sir Joseph became one of the major benefactors to Sheffield University and his generous donations contributed substantially to its formation at the outset and then later to its pre-eminence in engineering.