Outdoor Entertaining demands 5-star serving standards
30th Jun 2018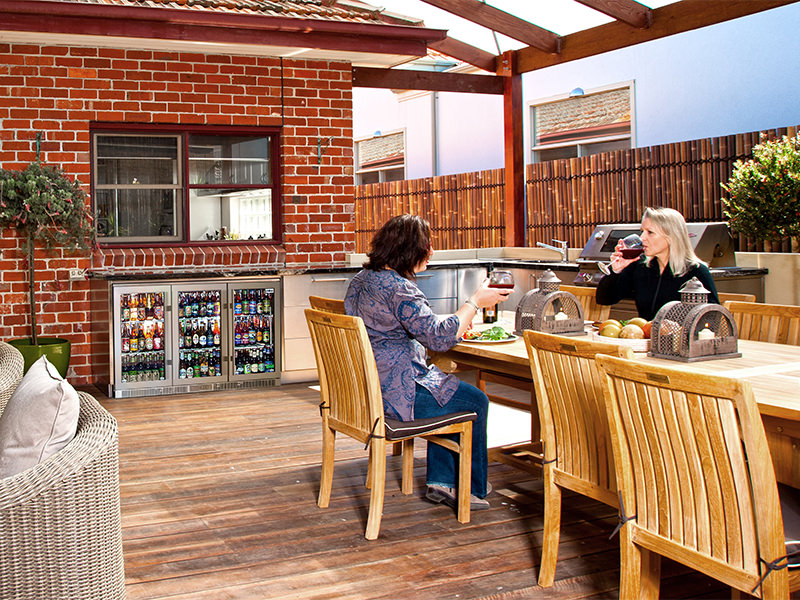 Gone are the days when a black plastic bin could be re-deployed as a makeshift beer cooler. According to outdoor cooling specialists Blastcool, things have moved on and we have all come to expect the same high service standards that are achieved by top quality bars, hotels and restaurants. Nowadays it seems, no outdoor entertaining area is complete without a purpose built outdoor refrigerator.
So what makes an outdoor refrigerator so special and different from an ordinary, run-of-the mill indoor one?
"Well for one thing they are safe to be rained on and splashed with water" says Blastcool MD Edward Jonas.
"All our appliances have been designed and independently tested by leading international test house SGS. They put the cabinet in test chamber and spray it with water from various directions and it will only pass if it stays electrically safe throughout. It's what's known as an IP rating and SGS rated our range with a 4 on the water ingress scale, which is more than sufficient for outdoor use. Other ratings such as 5 or 6 relate to deluges, power washing and submersion, none of which are necessary for our customers. We believe it's crucial that the rating is backed up by independent testing so that our customers can have confidence that the Approval is secure and genuine.
Another factor in outdoor cooling is the outside heat and also, but less commonly thought about, the cold. The XP series can withstand heat of up to 43C and still provide ice cold drinks and, during the winter, the appliance can be left in cold conditions of -25C without its components suffering damage. An indoor cooler simply wouldn't make the grade, even if it wasn't lethally unsafe deployed outside."
Add to this the fact that the glass door has a heater to keep it clear of condensation on high humidity days, that the metalwork is marine grade stainless steel to prevent rusting even in salt spray environments, and it's easy to see why Blastcool claim they have developed the ultimate outdoor refrigerator.